Fabriseal by SUTTON INTERNATIONAL
FABRISEAL – KEVLAR BLENDED SEALS ​
FABRISEAL: THE DECADES LONG LEADER IN FABRIC KILN SEALS​
Sutton International offers several powerful options in our Rotary Kiln Seal Series including FabriSealTM, a Kevlar/preoxy-silicate blended fabric kiln seal that is a durable solution for sealing thermal equipment such as rotary kilns, calciners, coolers and dryers.  Fabric-based seals have a distinct advantage over other sealing arrangements in that they do not have inherent gaps between components.  A fabric seal is able to produce 100% coverage around the sealing area such that it provides a restrictive barrier against the influx of cold, destabilizing air into a process.  Air infiltration causes issues for the process operator and also drives up fuel costs.  Keeping a system under control is key to maximizing equipment capacity and minimizing fuel costs and ID fan requirements. 
FabriSeal has been used in many industries for many years.  Since finding success in industries from activated carbon and carbon black to agricultural feeds and fertilizers, some of the biggest names in manufacturing are using FabriSeal to seal their rotary process equipment.  One of the biggest benefits to using this seal is ease of installation.  Typically able to be completed by in house maintenance personnel, FabriSeal can normally be removed and reinstalled in just a matter of hours.  With this in mind, your maintenance staff is freed up to complete other projects to help keep your operation running smoothly.
As with our other products, FabriSeal is completely customizable.  Outer coatings can be added for weather resistance in wetter climates, while additional vapor barriers can be added to further restrict airflow.  The seal itself is 100% custom made as they are manufactured on a per order basis to meet your specifications.  Since each seal is custom designed for you, fitting into tight spaces is easy as the seal typically only requires 3 to 4 inches of clearance on the sealing surface.
FabriSeal is suited for applications where a good air seal is required.  Companies involved in producing grain/animal feeds, activated carbon and carbon black, fertilizers, wood pelletizing, and products in many other areas have found great success using FabriSeal.  FabriSeal is highly customizable to fit into tight sealing areas, normally only requiring but 3 to 4 inches of shell clearance from the feed or discharge housing.  It outshines other kiln and dryer seals in the fact that it can seal badly out of round shells due to the flexible nature of the fabric.  Optional aluminum-backed fiberglass inner liners, or high temperature RTV silicone coatings add extra seal ability and weather resistance characteristics to FabriSeal.  Withstanding temperatures up to 600F, this seal is suitable for use on a wide variety of kilns, calciners, coolers, and dryers.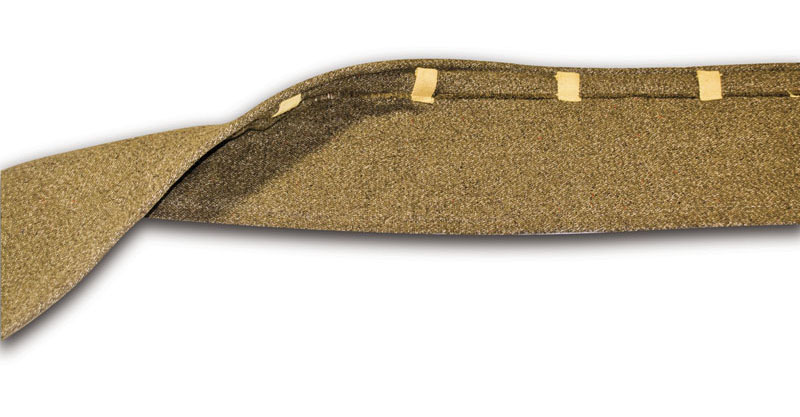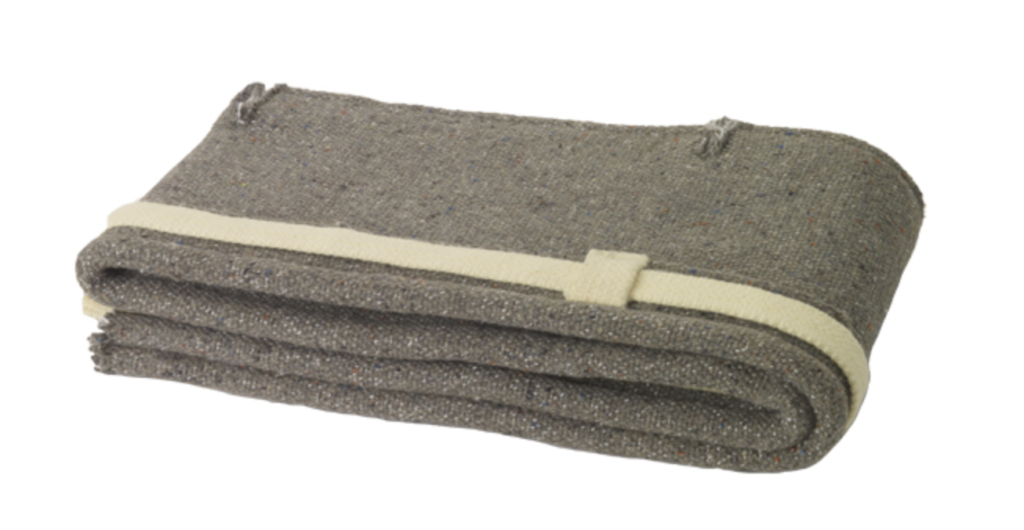 Made of a proprietary Kevlar/Preoxy-silicate blend that was developed specifically for rotary seal applications
100% custom manufactured to retrofit to most applications
Small footprint required to fit into tight spaces
Ideal for retrofitting older equipment
Very easy to install and maintain
Improves dust collector efficiency
Reduces ID fan and burner requirements, saving thousands of dollars annually
A small fraction of the cost of new CapEx equipment upgrades
Easily serviced to save rigging costs and excessive process downtime
Max Service Temp: 600 degrees F.
Service Life:  Typically 12 to 18 months, up to 3 years, depending on environment and equipment.
Configuration:  Both 'J' and flat configurations.
Options:  Available with an aluminum-backed fiberglass insert and high-temp RTV silicone coating for added seal ability and weather resistance for harsh outdoor applications.
Cautions:  FabriSeal is not intended to be used to repair a feed or product dump issue out of the process.  As debris builds up behind the seal, the seal will begin to bulge and will ultimately fail.  If there is a buildup issue, a drop box or hopper should be installed to alleviate the issue.
PUT IN AN ORDER FOR A SUTTON FABRIC KILN SEAL TODAY!
Send us a sketch of your current sealing arrangement with details of your process including temperature and pressure requirements, and we will send you a sketch of a proposed seal with pricing and lead time. In most cases, a new sealing system can be produced within 10 to 15 business days!